8 Ideas for Teacher Font Pairings
Albemarle PR may earn a small commission for our endorsement, recommendation, testimonial, and/or link to any products or services from this website. Your purchase helps support our work.

Are you seeking inspiration for your next classroom project or Teachers Pay Teachers branding? We have included several teacher fonts to mix and match to create fun and playful designs.
A few teacher font pairings on our list are available as font duos. Font duos are created by the same font designer and coordinate. In addition to being an affordable option, font duos save time when creating logos and classroom designs.
Malira by Subectype
Malira is a charming monoline script font. Pair it with bold fonts to evoke friendliness and warmth in your designs.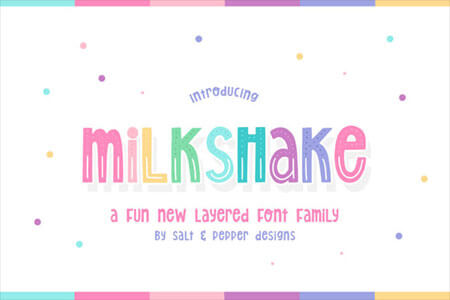 Milkshake by Salt and Pepper Designs

Create bold text designs with Milkshake, a font with layers that include dots and lines.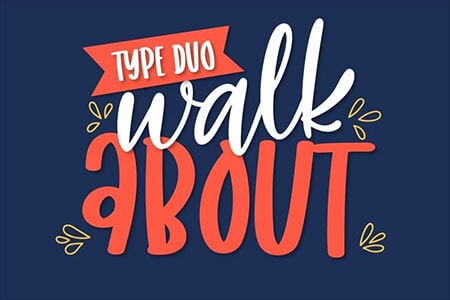 Walkabout Duo by Justina Tracy

Walk About is a versatile handwritten script and sans serif font duo that is perfect for a back-to-school font collection for teachers and designers.
Kidnapped by Font Bundles

Make your designs pop with Kidnapped, a playful and quirky serif font with varying letter heights and lovely ball terminals.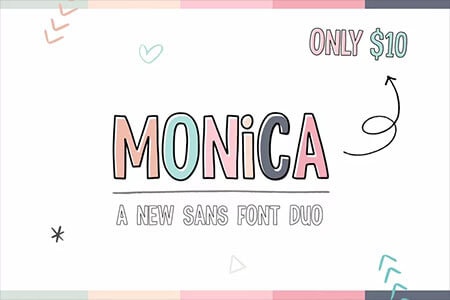 Monica by Salt and Pepper Designs

Monica is a simple and clean handwritten font duo. Mix outline and filled letters to create a colorful layer effect.
Best Sites for Downloading Fonts
Enjoy the benefits of saving time, stress, and money on thousands of commercial fonts with our list of trusted sites for downloading fonts.
Sunkissed Beach Duo by Justina Tracy

Create a happy and relaxed vibe with Sunkissed. This handwritten font pairing is perfect for classroom labels and posters.
Macaroni Cheese Duo by Salt and Pepper Designs

Macaroni Cheese is a fun and playful cartoon-like font duo that is perfect for classroom designs and crafts.
Farmer's Daughter by Nichole Andrew

Farmer's Daughter is a fun handwriting font that is bright and whimsical. It is well suited for journaling, posters, and craft designs.
Friendship by KA Designs

With its bold and casual hand-drawn letters, Friendship is a popular teacher font that is best suited for teacher logos, posters, and many craft projects.
Adorable by Salt and Pepper Designs

The Adorable Bundle is a versatile collection of teacher fonts that includes ten cute and playful variations.
Jellysea Duo by Chantal Nijhof

Although Jellysea is popular summer font for mermaid themes, its quirky swashes and ligatures make it a go-to font for teachers.
Cute Font Bundle Deals
Save on popular teacher fonts by purchasing discounted font bundles.