7 Farmhouse Fonts for Commercial Use: Enhance Your Designs with Timeless Charm
Albemarle PR may earn a small commission for our endorsement, recommendation, testimonial, and/or link to any products or services from this website. Your purchase helps support our work.

The Rustic Charm of Farmhouse Fonts
Inspired by the nostalgia of simpler times, farmhouse fonts are often used for rustic and vintage designs. Drawing inspiration from vintage signage with hand-painted lettering, they offer a sense of warmth and rustic charm.
Farmhouse fonts, with their blend of traditional and contemporary styles, are favored for a wide range of purposes. They are a popular font choice for anything from country wedding decor to charming product packaging. Pairing them with vintage and rustic elements like distressed wood and neutral colors creates a cohesive and cozy aesthetic.
Examples of Popular Rustic Farmhouse Fonts for Commercial Use
The versatility of farmhouse-inspired fonts makes them a popular choice for creating and personalizing projects.
Farmhouse fonts typically feature imperfect lines and rough edges that offer a unique blend of vintage appeal. Pair them with complementary fonts, such as modern sans-serifs or elegant serifs, to create balanced and visually appealing designs. For example, ornate farmhouse fonts that include decorative elements, such as swashes or flourishes, pair well with simple easy-to-read fonts. Minimalist farmhouse fonts can be combined with contrasting fonts with bold strokes and serifs or elegant scripts.
This collection of farmhouse fonts for commercial use will help you create projects that stand out and leave a lasting impression. Their versatility makes them an excellent choice for any project where you want to create a vintage-inspired yet fresh and contemporary design.
Here's a collection of 7 farmhouse fonts that you can use for commercial projects:
1. Barnhouse
2. Honey Butter
3. Backroads
4. Juniper
6. Caferus
7. Delightful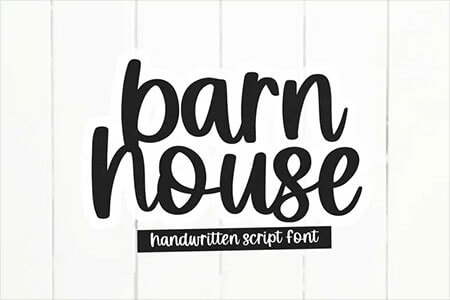 Barnhouse by KA Designs

Barnhouse is a bold and assertive handwritten script font with expressive rounded curves.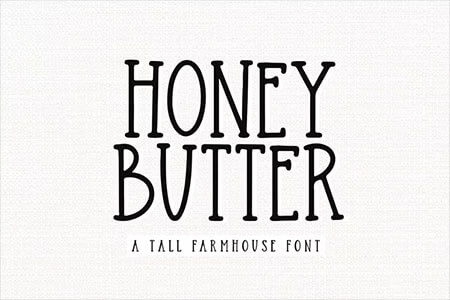 Honey Butter by KA Designs

Honey Butter, a handwritten serif font, is a go-to choice for simple and minimalistic farmhouse signs.
Backroads by KA Designs

Backroads, a thin and clean font, is perfect for farmhouse style crafts, printables, and more.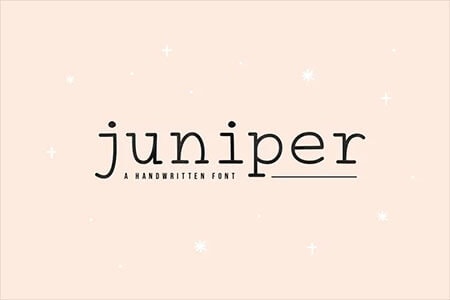 Juniper by KA Designs

Juniper is a modern typewriter font that works beautifully with a variety of font pairings.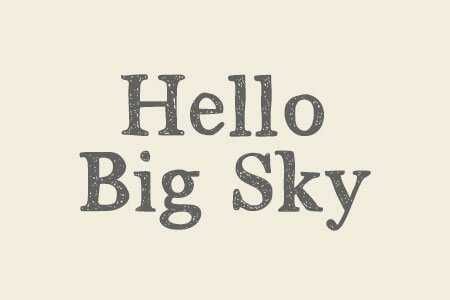 Big Sky by Hello Literacy

Elevate your old-style designs with Big Sky, a stately serif font with textured letters.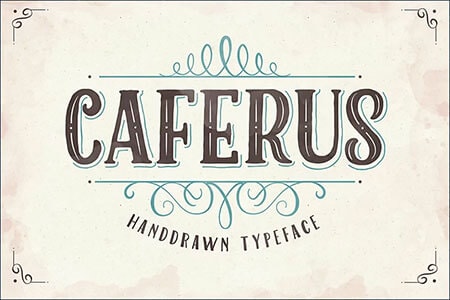 Caferus by Flavor Type

Inspired by vintage lettering on cafe and restaurant signs, Caferus makes creating vintage designs easy. It includes multiple layer styles that will add character to projects.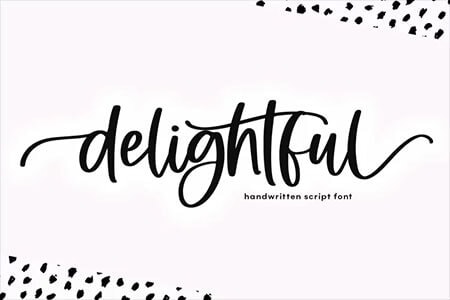 Delightful by KA Designs

Create stunning country decor with Delightful, a handwritten script font with stylistic alternate swashes.
Best Sites for Downloading Fonts
Enjoy the benefits of saving time, stress, and money on thousands of commercial fonts with our list of trusted sites for downloading fonts.
Best Farmhouse Font Designers for Rustic Projects
Here's a list of font designers that have LOTS of farmhouse style fonts that you can buy in discounted bundles: