16 Pirate Fonts for Vintage Pirate Designs
Albemarle PR may earn a small commission for our endorsement, recommendation, testimonial, and/or link to any products or services from this website. Your purchase helps support our work.

Sailor's Grave by Unio

Create retro-inspired nautical designs with Sailor's Grave, a hand-drawn font family that characters with spurs.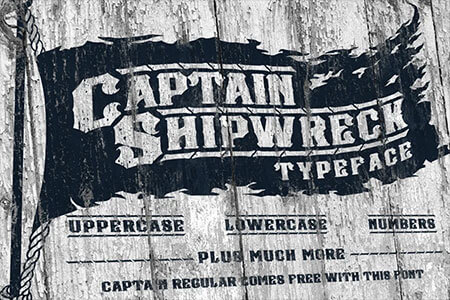 Captain Shipwreck by Alphabet Agency

Captain Shipwreck is a bold and rugged font with a worn paint appearance. Its distressed characters are perfect for pirate, pub, and western themes.
Pirates by Unicode Studio

Elevate and enhance vintage projects with Pirates, a stunning retro-styled display font with stunning glyphs and alternative characters.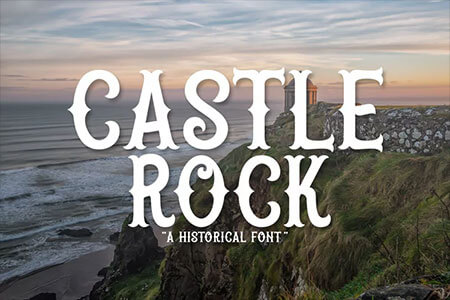 Castle Rock by Font Bundles

Castle Rock undoubtedly makes a statement with its elegant and expressive details. Use it for historical and fairytale themes.
Black Shepherd by Chekart

Constructed from bones, Black Shepherd is a funky pirate font that will add visual interest and an unexpected twist to designs.
Best Sites for Downloading Fonts
Enjoy the benefits of saving time, stress, and money on thousands of commercial fonts with our list of trusted sites for downloading fonts.
Wrecked Ship by Ronin Design

Wrecked Ship is a weathered and textured pirate font that will add character to old-style designs. Explore endless possibilities that include using it for Halloween creations.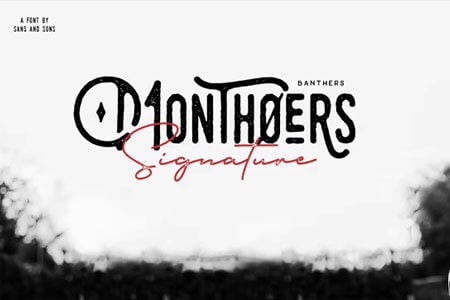 Monthoers Vintage by Sans and Sons

Monthoers Vintage is a classic all-caps sans font that pairs well with elegant script fonts for vintage logos, branding, and more.
Rustic Barnyard by OkayAnnie Designs

The Rustic Barnyard font duo is a must-have versatile farmhouse font collection that adds a vintage twist to any design.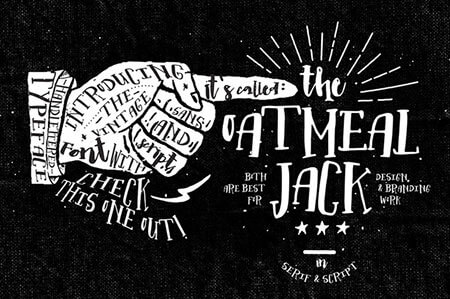 Oatmeal Jack by Blue Robin Design Shop

Add a fun twist to pirate designs with Oatmeal Jack, a hand-lettered font duo that was created entirely using a brush and marker.
Pirates Rum by Fractal

Add tons of nostalgic character to your designs with Pirates Rum. Rough and stylistic characters make it a go-to font for bold vintage designs.
AZ Sailor Tattoo by Artist of Design

Make eye-catching old-style designs with AZ Sailor Tattoo, a pre-World War II tattoo font.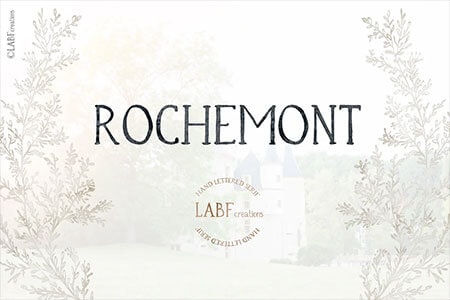 Rochemont by LABF Creations

Rochemont is an timeless and rustic handwritten font that will add a touch of elegance to vintage designs.
Delight by Maghrib

Delight in an expressive handwritten font trio that works beautifully for casual and friendly designs.
Pearl White by Markus Schroppel

Pearl is a maritime-inspired font duo that features textured and whimsical characters. Use it to design vintage maps and other period pieces.
Vintage by Rudi Studio

Fall in love with Vintage, a playful and modern calligraphy font. Make awe-inspiring designs that stand out with lovely swashes.
Castlefire by Allmo Studio

Add a retro, modern, and vintage touch to designs with Castlefire, a captivating font for bold headlines.