Learn how to create your own blog using Blogger, WordPress.com, or WordPress.org templates
Learn strategies for building an engaged online audience
Get inspired to take action and grow your wealth by creating your own courses, services, coaching or products
Get clarity and confidence so you can reach your goals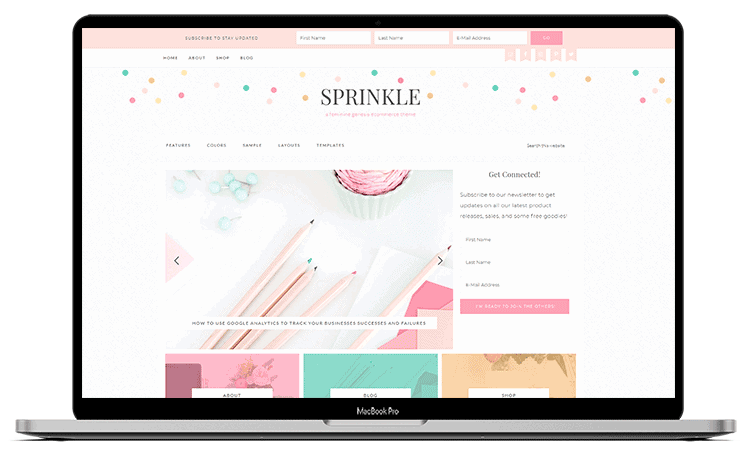 Beautiful WordPress Themes
Simplify the process of creating just the look you want for your blog. Take a look at some of our top picks for Blogger and WordPress themes that will work great for teachers, small businesses, and bloggers.
Brand Design & Strategy
Get everything you need in order to build a strong branding foundation and see examples of color schemes, font combinations, and logos.
Build Your Blog
Determine what blogging platform is best for your budget and goals. Explore recommended tools and courses that will help you build a profitable blog.
Email Marketing
Get a solid game plan that will improve email subscription growth, open rates, link clicks, and purchases.
Build Your Wealth
Earn money online with multiple streams of passive income and feel confident about creating and selling your own products.
Get Deals on Fonts, Graphics, and Craft Files
Discover where to shop for quality and commercial use resources created by artists. Begin building that digital library that you have always wanted for your personal and professional projects.
Most WordPress sites get hacked due to a site owner's lack of attention to preventable problems. Follow this guide to learn best practices for WordPress security.
read more